If you are planning to spend Christmas or New Year's Eve in Bangkok, you're in for a lot of surprises. The city is known for its vibrant and festive events during the holiday season. It's going to be a memorable experience. There's a lot of fun places to see and exciting activities to join. Below are some of the awesome things you can do in the city this season:
Watch the amazing fireworks at the Bangkok Countdown. There's a reason why this is ranked as the 7th best New Year's Eve party in the world. It has everything like musical concerts, pyro artworks, and magical firework displays. The fireworks usually start around 6:00 in the evening and lasts until past midnight.
Join the street parties at Khao San Road. If you like mingling with crowds composed of people from all over the world, this is where you should hang out. There's live music, the drinks never run dry, and you can dance to your heart's content.
Go on a romantic cruise in one of the Loy Nava Dinner Cruises. If you're traveling with your wife, fiancee, or girlfriend, this is something you should definitely do. What's more romantic than having a candle-lit dinner while floating down a calm river on an antique rice barge? All the while, the stars twinkle above and traditional Thai music wafts to your ears.
Enjoy the sights and sounds at the historic Chinatown. This place is home to numerous attractions like Wat Traimit, Sampang Lane, China Gate, Yaowarat, and Romaneenart Park. If you want to be as close as possible to these attractions, you should consider staying at the Shanghai Mansion because it's located right inside Chinatown. The branch also offers some of the most awesome hotel deals in Bangkok.
Drink and dine in one of the city's rooftop bars and restaurants. A visit to Bangkok isn't complete without trying one of their rooftop bars. You get to drink and dine while watching the city lights sprawled all around and under you. It's an amazing experience.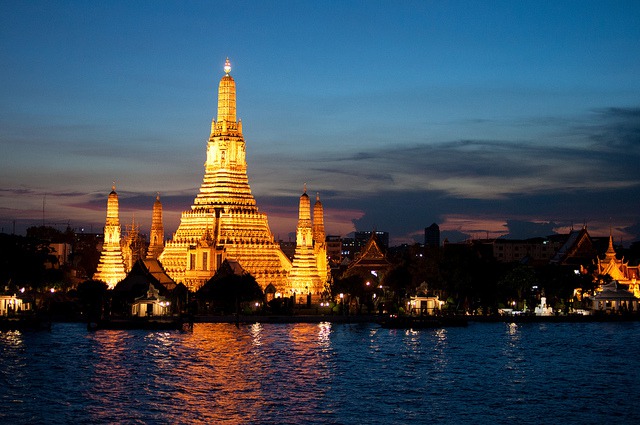 Bangkok is at its most festive during the holiday season so it's the perfect time to travel to the city. The things discussed above are just the tip of the iceberg. There are dozens of other things that you can see and do. So feel free to roam and see where your feet take you.